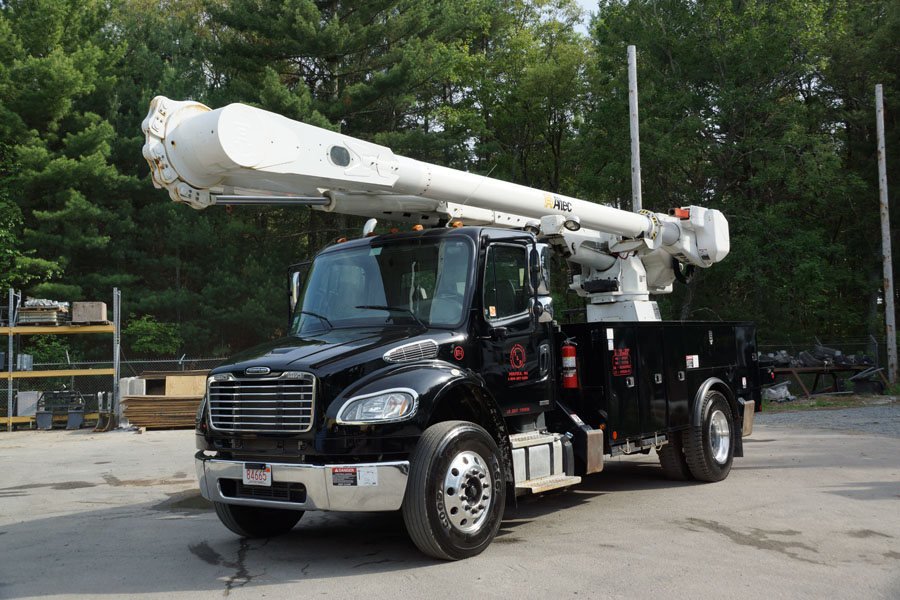 Island Lighting and Power Systems, Inc. is a leader in the design, installation and maintenance of complex electrical systems in the greater New England area.
Since 1992, the company has flourished as a contractor support company.  Finding a niche as an electrical contractor that has specialized talents and equipment that have proven to be a great asset to our customers.  With best in class equipment, the finest facility and a team of people whose contributions cannot be overstated, ILP has evolved into a well-respected company throughout greater New England.
From modest beginnings, we have evolved into a company with an impressive fleet of the industry's finest equipment, including several bucket trucks with varying height capabilities, a 40-5-ton crane, many specialty machines and service vehicles as well as an extensive inventory of proprietary equipment and tools. We also house a large inventory of Pole and Pad mount transformers to be used in emergency situations and/or for temporary use as well generators from 30KW to 800KW.
It is our ongoing goal to maintain a position of respect and trust in this industry through hard work, dedication and perseverance.
James O'Neil
President, Island Lighting & Power Systems, Inc.